The first part of this series focused on makeup mistakes that were very common and easily preventable, but sometimes we have to deal with problems that aren't so easily solved - problems we may have with our skin, pigmentation, things like that. So for the second part, I'll cover some of the more common problems we come across and what we can do to try and deal with them. So here goes!
Shiny face - This pretty much only happens with oily skin but can also occur or be made worse by wearing the wrong type of foundation and other base products.
How to Correct
I've talked before about my skin (it's very oily and blemish-prone) so this is something I personally deal with on a daily basis, and I know lots of people do. I've tried lots of things over the years and nowadays, I pretty much have it under control. Factors out of our control, like humid weather, can aggravate it, but sometimes the products we use on our skin can make it worse so choosing the right products is so important. Basically, if you have oily skin, you should never use anything that has oil in it - that goes for moisturisers, primers, foundations and concealers (check the ingredients of everything!). I never wear moisturiser when I wear makeup, I simply don't need it. So cut down on the amount of different products you apply to your skin for a start. Then, you may find an anti-shine or mattifying primer useful; I'm currently using
Benefit Pore-fessional
and I'm liking it. Next, use a matte or even a semi-matte foundation; there are so many different ones available and some are brilliant. Then, it is essential to set your foundation with a powder, just make sure it is matte too and doesn't contain any light reflecting particles. I find it very useful to carry
blotting paper sheets
with me in my handbag; use them to blot away any oiliness rather than applying more powder on top - the oil your skin produces will eventually break down the products on your skin if you don't stop it in its tracks! I also wouldn't recommend using cream blushers or any blusher, bronzer or even highlighter with shimmer in it (you can get matte highlighters, with difficulty!). You may also find a makeup-setting spray such as Urban Decay De-slick useful to keep your makeup shine-free throughout the day.
Dark Circles/Under-eye Bags - Can be inherited or can be caused by lack of sleep and other stressful circumstances in our lives.
How to Correct
Again, this is something I deal with on a day to day basis, and my dark circles are inherited (I know, I'm so lucky!). The obvious solution to this is to use colour correctors and concealers to hide them, but it's not always that simple when it comes to under-eye bags as it's not just a case of them just being darker than your skintone; the skin is may be sagging or puffy. The last thing you want to do with bags is highlight them, whereas with dark circles, applying highlighter such as
Yves Saint Laurent Touche Eclat
can reflect light away and give a concealing effect (although it's not great for photography because of this). I personally don't feel qualified enough to give advice on the causes of under-eye bags, so I would highly recommend anyone to watch
this video by Lisa Eldridge
(who is an amazing makeup artist!) in which she talks about it in some detail. As for dark circles, one of the best things you can do is use an orange or salmon-coloured corrector on the area (orange is opposite blue on the colour wheel and therefore cancels it out; you may notice that your dark circles have blue or purple undertones) and use a good concealer over this. Smashbox, Eve Pearl and Bobbi brown all have good salmon-based concealers.
Makeup settling into fine lines - This can be anything from concealer and eye products settling into the fine lines around the eyes to foundation settling into laughter lines.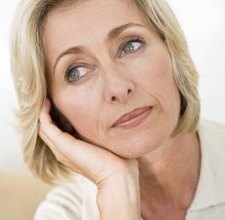 How to Correct
Thankfully this isn't a problem I have to deal with myself just yet (thanks oily skin!) but as we get older, it increasingly becomes a problem; in saying that, even teenagers may suffer from fine lines around the eyes. The way to deal with this is again, concentrate on getting the base products right. There are loads of moisturisers, primers, foundations and even concealers that claim to combat this problem and you may find that some of them will work for you, but I think the key to it is to prevent it where possible. From about mid-20s onwards, we should all have a good morning and night routine that we stick to, and this is definitely the time to start using an eye cream. Eye creams are important and moisturiser is not really suitable to use in the eye area as they are usually too heavy for the thin skin here. One way to combat fine lines if you're already suffering from them is to use a primer in the area and then use very little product on top - so for laughter lines, the less foundation you have in the area, the less that will crease into the laughter lines and the less obvious it will be. Silicone-based primers tend to fill in fine lines and pores so they are a good option and are widely available. In the eye area, apply whatever eye-makeup base you use over your fine lines and crow's feet and apply concealer over, but not too much! Prevention and disguise are really your best bet here.
I know myself how irritating these issues can be but what I will say is, try different things and figure out what works best for you, don't let it ruin your day because we all are our own worst enemy and nobody really notices the flaws we scrutinize ourselves for, and definitely, definitely draw attention to your best features because you can guarantee that people will focus on them!
I'll be back soon to wrap up my makeup mistakes and tips!
Thanks for reading,
Suzie
xx